Our 20th anniversary brochure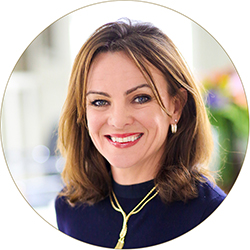 It is amazing that it has been 20 years since we opened our doors! I am delighted that during this time we have welcomed so many people into the shop and have played a part in countless engagements, weddings and anniversaries. It is always a pleasure and we thank you for being involved in our journey with the Burlington Arcade so far.
To celebrate our 20th anniversary, I am thrilled to announce that we will be opening another shop directly opposite in Burlington Arcade – a real life reflection, which we would love to share with you. I invite you to join us there for more wonderful jewellery experiences and celebrations. Also commemorating our success is our brochure this year, which is bigger than ever, with more of an emphasis on vintage signed pieces (pages 8 & 10) from some of the world's most famous jewellery houses including Cartier, Tiffany, and Van Cleef & Arpels.
We have enjoyed travelling extensively this year from one continent to another to bring you some breathtaking pieces. Of particular note are the 12.64ct Old European Cut diamond 'Victoria' earrings (on page 12) which are probably the largest ear studs in the Burlington Arcade, if not Mayfair, and a small but beautifully formed rare Fabergé egg (on page 32). Please also take a look at our exquisite collection of animal jewellery (on page 14). I hope you enjoy our new brochure and please don't forget we would love to repair, value, re-string or remodel your jewellery.
I look forward to seeing you in the Burlington Arcade very soon!