Jewellery Insurance Valuations
Why get an insurance valuation ?
We offer a free valuation for insurance with all jewellery and watches from the store at the time of purchase whether it is a Vintage piece or Bespoke Engagement Ring. In addition to this, as certified valuers and members of the Institute of Registered Valuers (IRV) we can also offer written jewellery insurance valuations for items that have not been purchased through us.
We like to remind our clients and trusted customer base of the importance of keeping your jewellery insurance valuations up to date. We offer a hassle-free service to guide you through the process and importance of getting your items insured and valued as well as providing all of the correct documents that you would need should you need to make a claim.
We usually advise that customers should get jewellery items re-appraised every 2-5 years, as the value of antique jewellery does increase over time.
About our valuer – Diane Owen
Diane has been a Fellow of the Institute of Registered Values for over 10 years and has been involved in the jewellery industry since the 1980's. As well as being a valuer Diane is also Fellow of the National Association of Jewellers, a graduate of the Gemmological Institute of America and Registered Jeweller with the American Gem Society. Valuations produced by Diane are accepted by all Insurance companies. Other services that Diane can offer can be seen on her NAJ profile and she can be contacted here.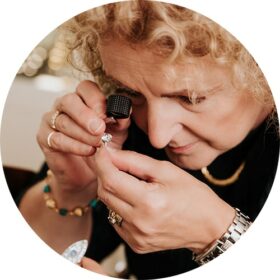 Insurance Valuation costs
We base valuations for jewellery on the amount of time it takes to prepare them and the value of the item.  The list below outlines the prices for single items and is provided as a guide. Please contact us for a bespoke quotation.
Jewellery
Item
Valuation cost
A single ring up to £10,000 in value
£150
A single ring over £10,000 in value
£195
A single ring over £40,000 in value
Price on application
Watches
A watch up to £20,000 in value
£150
A watch up to £40,000 in value
£195
A watch over £40,000 in value
Price on application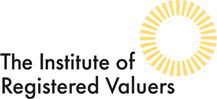 Getting regular updates on your insurance valuation is one key aspect of owning antique jewellery that is often overlooked. If the unthinkable happens and a cherished ring, necklace or family heirloom is lost or stolen, then having the correct and up-to-date insurance documents are invaluable in order to be able to claim the correct amount in relation to the item from your insurance company.
Having the correct, certified, up-to-date insurance documents are also useful for both yourself and your insurance company in order to set the correct level of premium for a particular item. Without these important documents you may only receive a fraction of the antique items' worth if you do claim, as the majority of home contents policies have a low 'single article limit'.
Susannah Lovis has on-site gemmologists and a professional team of fully trained and experienced Graduate gemmologists and Valuers whom are certified by the Gemmological Institute of America (GIA), The Gemmological Institute of Great Britain (Gem-A), as well as the Institute of Registered Valuers and are able to assist you with all insurance valuations.
Our GEM-A and GIA certified gemmologists will typically take 3-5 working days to provide you with your valuation. During this process your jewellery will be assessed, professionally photographed and cleaned thoroughly while your insurance documents are prepared.
The documents will provide our valuation teams' professional opinion of the cost of replacement should you need to make a claim. It will also provide a full breakdown of the materials used in each item. This will cover, for example, the purity of gold used and identity of each gem stone as well as diamond grading.
The importance of having up-to-date insurance valuations
In the unfortunate event of robbery, theft, or loss of an item it is imperative to have an up-to-date insurance valuation in order to be able to claim back the correct amount of money so that you are able to replace the item that was lost or stolen. We offer this jewellery valuation service in to keep clients' valuation documents up-to-date, which is particularly important for antique items that could increase with value over time.
In order to be fully insured in the event of robbery, loss or theft, expensive jewellery items may need to be listed separately on your Contents Insurance Policy and valuations and documents are usually needed in order to be able to do this.
At the time of claiming, the valuations also provide proof that you had the item or items, and the proof of their value. Without these, you could be more likely to end up with an unfair settlement and no way of proving it.
The insurance valuation reports that we provide will also increase your chances of having any stolen items successfully recovered by the police.
Our team of specialists are able to advise you through the process to make it hassle-free so that in the event of the unthinkable you are able to recover the cost of your treasured items.